Designing Interactions Between Devices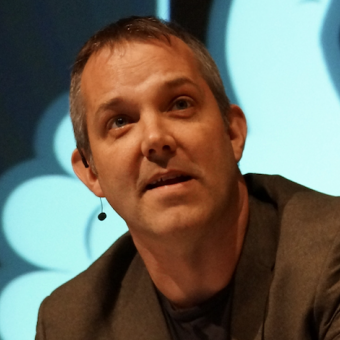 "Managing transitions between computing devices could very well be the primary software problem of the next five to ten years." —The New York Times
There's untapped magic in the gaps between gadgets. Multi-screen design is a preoccupying problem as we try to fit our content into many different screens. But as devices multiply, the new opportunity is less about designing individual screens and more about designing interactions between them.
Two-thirds of us shop online across devices, starting on one and finishing the transaction on another. Since online services don't make this easy, consumers have created hacks, searching from scratch or emailing themselves URLs. Businesses lose money in the gaps between gadgets, and customers lose patience.

Instead, imagine moving effortlessly from device to device without interruption, throwing content from one to another, or shaking a transaction from your phone to your laptop. The technology we need to build tomorrow's interactions is already here in our pockets, handbags, and living rooms. Learn how to use it today.
Tear down device silos
Create seamless interactions between gadgets
Make it easy to complete tasks across devices
Enable magical interactions between devices
Build the interactions of tomorrow with the common technologies of today
Bridge the digital and physical by slinging bits and bytes with simple gestures
Architect a future of smart, connected devices
Push interactions off the screen and into the environment around us
Forge social connections not only between people but between devices
Unlock business values with digital avatars
Transform physical objects into data objects to unlock a world of possibilities
Connect avatars via social networks to add value, longevity, and sustainability
Design for people, not for screens
Improve people's lives with warm, fun, engaging interfaces
Reduce screen time to give users more free time, me time, and family time
Attend this seminar if you want to:
Solve an interface challenge you're currently facing
Expand your understanding of what's possible right now
Capture the business value that's lost when users move between devices
Understand what the Internet of Things means to you and your company
Step away from desktop and mobile screens and explore the ever-expanding world of off-screen digital interactions. One that sets users free from the "tyranny of the screen" and pushes the limits of what we think is possible. As Josh Clark says, "What we're looking at is not a challenge of technology, it's a challenge of imagination."
____________________________________________________________________________
Discussion Prompts for Your Team:
How well do we allow customers to complete tasks across different devices? What are some of the friction points?
What technologies could we be using to allow our customers to move between devices?
Are we designing for our customers and not our screens? If not, what can we do to change that?