Buttons Are a Hack: The New Rules of Designing for Touch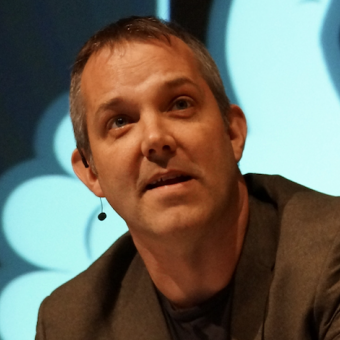 If you've ever seen a child pick up and use an iPad, then you already have seen the intuitive power of touch in interface design. In today's mobile world, gestures allow us to create experiences for fingers and thumbs rather than mice and cursors.
But what are the new rules of touch-screen design? And how can we establish a new gestural language that everyone understands?
Get the answers from Josh Clark, mobile design expert and author of Tapworthy: Designing Great iPhone Apps. He'll teach you all about designing for manipulation—so are you ready to "level up?"
Go beyond desktop metaphors and buttons
You'll see examples of traditional workarounds that inhibit user adoption.

Use gestures to take advantage of the entire screen as the control space
Learn how to interact at finger tip resolution (instead of mouse points)
Introduce basic gestures into your apps
You'll establish a gesture vocabulary that benefits everyone—especially your users.

Coach users with tool tips and overlays to reduce their learning curves
Design effortless navigation within the context of an entire screen
Design for your user's transition from novice to master
You'll reward users with more advanced features for "leveling up" and "powering up."

Discover how direct inputs and responses can also teach your users
Take cues from games, apps, and operating systems that have no visible controls
Use an entirely new set of tools and gadgets
You'll learn the magic of integrating abstract gestures into your designs.

Learn the nuances of touch design, from multi-touch gestures to ergonomics
See hidden gestures that align with traditional keyboard shortcuts
Today's technologies immerse us in increasingly tactile experiences. The question is, do you want to be a part of that massive evolution?
If the answer is a solid "yes," then you can't afford to miss this seminar.