Timeless Interaction Patterns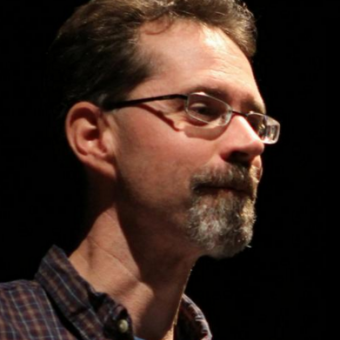 (Part of the March 10 UX Virtual Symposium, Designing for Sophisticated Systems)
We make sense of information by interacting with it, tooling with it, filtering it, and looking at it from different angles, regardless of technology. It's how we figure things out. Even simple analog actions, like bookmarking a page in a book, are a fundamental part of how interact helps us understand information.
In this seminar, Karl Fast will look at the deep ways we interact with technology and identify fundamental interaction patterns. These patterns can be applied to any medium. Whether you are designing for mobile, tablet, desktop, or future technologies, an understanding of these interaction patterns will strengthen your practice. These patterns have broad application and in this seminar we'll explore, in particular, how filtering is a key interaction for understanding complex data sets.
Karl's seminar will help professionals:
Design for complex systems with an understanding of the why and how behind the patterns that users follow as they interact with information.
Understand how people filter information, common interaction controls used for filtering, and how to approach the design of filter-centric interfaces.
Develop a vocabulary for describing interactions across mediums.
You'll understand how these timeliness patterns can be applied in the design for complex systems across mediums and future technologies.
Why Interaction Matters
Delve into the two types of interactions that people use to make sense of information, and understand the distinction between them
Identify and describe common interaction patterns used in complex knowledge work
Learn why people interact with information, and how interaction enhances our ability to think, learn, and understand
Fundamentals of Filtering Information
Review common interaction controls to filter information
Understand the structure of filter-based interfaces and the interactions that enable sense-making
Explore how these interactions can be implemented into new and future technologies
Attend this seminar if you want to:
Understand the science behind the fundamental ways we interact with things.
Learn how people interact with and filter through too much information.
Design for these timeliness interaction patterns across mediums.
Implement your understanding of user interactions into new and future technologies.
This seminar is for interaction designers, user research, and user experience professionals working with complex applications that want to build an understanding of how people create meaning through the manipulation of content, and design for these patterns across mediums.
Watch all 3 parts of this UX Virtual Symposium, Designing for Sophisticated Systems:
Part 1 - Using Visual Models to Solve Big Design Problems - Stephen Anderson
Part 2 - Timeless Interaction Patterns - Karl Fast
Part 3 - Agentive Technology - Chris Noessel