UX in Motion: Principles for Creating Meaningful Animation in Interfaces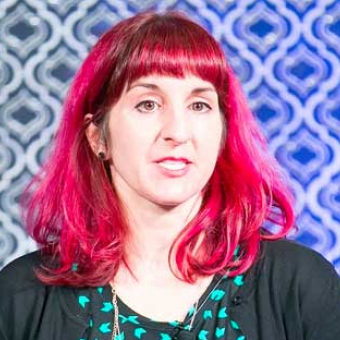 Adding motion to your app or other product can bring your work to life in a way nothing else can. But it can't just be motion for motion's sake (no matter how cool it looks)—it needs to be well thought out, meaningful animation that enhances the user's experience and adds value to your product.

In this seminar, web and UI animation expert Val Head explains how to find opportunities for adding motion, strategies for communicating the value of motion to your team, and why fast isn't always better.
Learn how animation can support usability and UX
See how motion can change the user's perception of time spent waiting
Discover how animation can provide important feedback to the user
See how animation can direct the user's attention and guide their movement
See what successful animation looks like
Learn why context, continuity, and choreography are important
Find out why faster isn't always better—and how you can save space by adding time
See why your animation should match your brand
Get techniques for adding useful motion to your product
Learn how to identify times where adding animation makes sense
Get tips for integrating animation into your organization's design process
Learn how to sell dispel negative assumptions about animation
If you're a UX or visual designer, or someone who makes decisions about user flow, this seminar is for you. You'll leave with a new understanding of animation and what it can do, best practices for adding motion, and the tools and strategies to bring animation into your organization's design process.