Hunches, Instincts, and Trusting Your Gut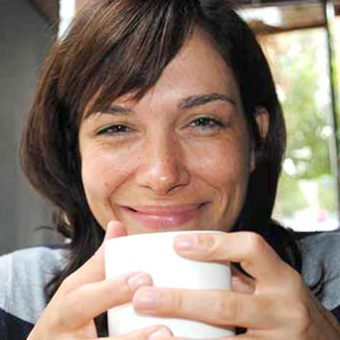 Why Leah?
Leah Buley is a veteran of the experience design industry, a former Forrester analyst, and the author of the book The User Experience Team of One. Bridging the roles of practitioner and analyst, Leah can help a company evaluate where it stands competitively with respect to design, and then turn around, roll up her sleeves, and help its teams do the hard work.
Leah spent 15 years in the design field as a UX practitioner (though she got her start as an opinionated web developer). Her past work spans agencies, startups, and Fortune 100 companies. Leah was previously a principal analyst at Forrester, researching the evolving role of design in business. Prior to that, she worked as a design strategist in the design innovation group at Intuit, one of the forerunners in making design thinking a cultural competency. Before Intuit, Leah was a lead experience designer at Adaptive Path, a pioneering user experience and service design consultancy, working with clients in financial services, healthcare, social media, and consumer products.
Leah writes and speaks regularly at conferences such as SXSW, UX Week and UX London. Her talks and workshops have a reputation for being high-energy, hands on, and just a little bit quirky.
Leah Buley didn't set out to become a one-woman UX design team. She transitioned gradually from web developer to interface designer, thanks to her knack for recognizing what separates the great from the good— and the ability to explain why. For over 15 years, Leah has helped companies learn to embrace human-centered design.
The challenge for all designers is how to critique the work, your own or someone else's. Can you translate your gut feelings into a clear, credible point of view and communicate it to others?
Don't miss your chance to hear Leah share simple techniques for intelligent critiquing, from evaluating information hierarchy to judging the effectiveness of layout, typography, and messaging. You'll leave feeling more confident about trusting your gut and expressing your opinions.