You're Hired! Strategies for Finding the Perfect Fit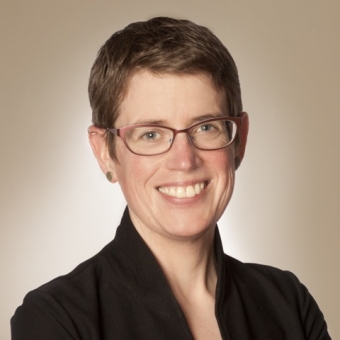 Why Kim?
Nobody has more experience bringing personas and scenarios to design teams than Kim Goodwin. Much of the modern thinking about using personas and scenarios in design came from her time while she was VP of Design at Cooper. And her book, Designing for the Digital Age, is a treasure trove for anyone who wants to ramp up their design skills to the next level.
We've learned that Kim has many impressive attributes, but one that jumps out at us every time is her experience. You immediately get the impression that she's been there. Throw any design situation her way and she instantly responds with a project she's worked on and how they got through that problem.
Kim has spoken at so many of our events, we've lost track. Yet we keep asking her back because every audience loves her. You and your team surely will, so save your spot today.
In the UX world, Kim Goodwin is a big deal. A regular on the UX conference circuit. Bestselling author of "Designing for the Digital Age." Team builder and UX evangelizer at PatientsLikeMe. Kim knows design—and designers. She's hired, fired, and coached loads of them for her own teams and for clients, too.
Kim understands the challenges of a competitive job market. The candidate with the most impressive résumé isn't always the smartest choice. It's not always easy to tell the diamond-in-the-rough from the shiny-but-fake. But Kim's figured out how to find the hidden gems.
Kim shares insights that help folks on both sides of the interview table. Learn how to define and articulate the skills you're hiring for, and how to build a framework for evaluating candidates. Understanding what makes a good hire will help job seekers present themselves to hiring managers in the most effective manner.