Web 2.0: The Power Behind the Hype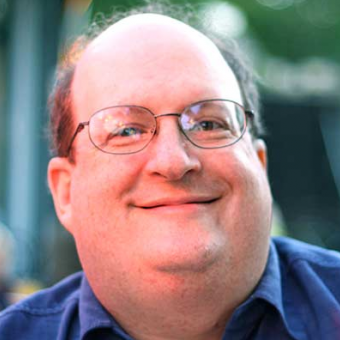 Almost Ready Available on
In the past year or so, Web 2.0 has been garnering a lot of attention. Web 2.0 isn't a thing, but a collection of approaches, which are all converging on the development world at a rapid pace. These approaches, including APIs, RSS, Folksonomies, and Social Networking, suddenly give application developers a new and effective way to approach hard problems.
The speed and ease at which these new applications were built is what is getting us very excited about the potential of the Web 2.0 world. People with a little skill and motivation can create new applications using common elements found lying around the Web in almost no time at all. As the skill requirements for building these applications are decreasing, this opens a whole new world of possibilities for development teams.
In this presentation, Jared M. Spool, UIE's Founding Principal, will discuss:
How Web 2.0 works with a walk-through of Flickr, demonstrating how the application's developers integrated Web 2.0 approaches to create an improved user experience for sharing pictures
How APIs expand the user experience by allowing outside developers to build supplemental interfaces that are outside the core development team's resources and priorities
How RSS brings data to your users on their schedule, allowing them to monitor the portions of the data which are most important to them
How Folksonomies (also known as tagging) can enhance the existing data hierarchy, making personally important information easier to retrieve
How Social Networking can enhance the users' experience by combining the information and opinions of multiple users into view
Jared will show Web 2.0 examples from Netflix, Consumating, Amazon, Google, Flickr, CNN, and Digg. He'll also discuss where teams need to focus their efforts to avoid pitfalls and to ensure they are delivering satisfying experiences to their users.
How Web 2.0 works with a walk-through of Flickr, demonstrating how the application's developers integrated Web 2.0 approaches to create an improved user experience for sharing pictures
How APIs expand the user experience by allowing outside developers to build supplemental interfaces that are outside the core development team's resources and priorities
How RSS brings data to your users on their schedule, allowing them to monitor the portions of the data which are most important to them
How Folksonomies (also known as tagging) can enhance the existing data hierarchy, making personally important information easier to retrieve
How Social Networking can enhance the users' experience by combining the information and opinions of multiple users into view