Expert:

Sarah Bloomer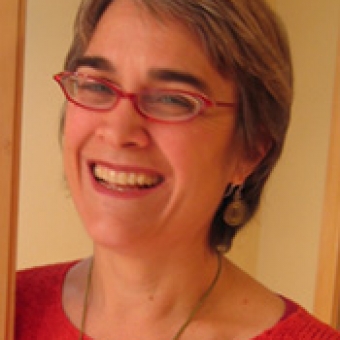 Some of the biggest questions we hear these days are about teams. What type of skill set do we need? How should it fit into the organization? How do I evangelize the UX message beyond just the team and out into other departments? Well, we think there's no better person to start us down this path than Sarah Bloomer. She's thought a lot about teams, vision and strategy, and knows what it takes to lead a team to success through a collaborative process.
Sarah has created user interface designs and customer experiences for over 20 years. She co-founded The Hiser Group in 1991, an interaction design company with a focus on usability. Through Hiser she helped establish the field of user-centered design in Australia.
Sarah's interaction design draws on her experience designing GUIs for multiple platforms, from Motif to Windows and web applications, intranet and internet websites for both corporations and government. Sarah helps clients set up internal user centered design teams and establish strategies for bringing user centered design into their organizations. Sarah led the conceptualization and development of The Hiser Element Toolkit, a user-centered design methodology created to help companies rapidly set up usability teams.
In 2002, Sarah returned to the US and joined The MathWorks as a senior interaction designer. In 2006 Sarah established Boston based Sarah Bloomer & Co to focus on user centered design research and design facilitation. In 2009, Sarah joined Constant Contact as Director of User Experience.
Sarah has delivered papers, tutorials and workshops at respected usability and user experience conferences in Australia, Asia and the USA. Her articles have appeared in international professional publications. She has taught user centered design and screen design to hundreds of practitioners. Sarah holds an MS from New York University in interactive software design and a BA from Smith College. She served as a master's supervisor at The Royal Melbourne Institute of Technology.
You're sure to enjoy Sarah's presentation and we're thrilled to have her talking about this critical topic of Upgrading Your UX Team. You won't want to miss this.