5 Simple Principles to Improve Your Information Architecture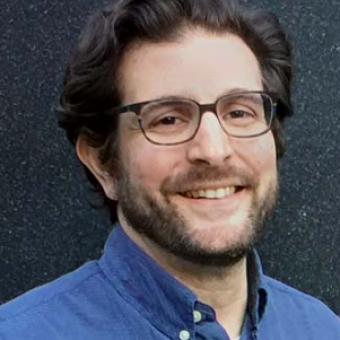 A few years ago, Dan Brown was working on a project to update the design of a marketing web site for a high-tech company. Despite his client's buy-in, Dan was asked to write up a detailed rationale. How had he made the structural decisions? In composing the justification, Dan realized he was drawing up on some industry wisdom, culled from different sources and honed by his experience. Dan arrived at a handful of principles that pervade his work.
While IA may still be in its infancy relative to other fields of design, there are things we know about a site's structure that must guide the design process. Because they are somewhat universal and uncontroversial, Dan calls them principles. At best, each of these five principles establish a standard and at least they offer a starting point for designers.
Information architecture deals with all levels of design, everything from abstract mental models and concrete navigation labels. This breadth yields a range of principles, from those dealing with how to think about content to those that suggest how to embed navigation into page designs. The principles of information architecture form less of a cohesive theory of IA. It's more of a loose set of best practices, flexible and adaptable for a variety of situations.
One of the five principles, for example, is to anticipate that your site's visitors won't enter through the home page. Half the users access it through search, to quote one infamous statistic, coming to an internal pages instead of the home page. This means that every page needs to play the role of home page, showing visitors what they can expect to see on your site beyond the single page in front of them. How do you know what parts of the site to expose on every page? Show too little and users may not get a sense of the breadth of the site, bouncing away without considering what else they might find. Show too much and the purpose of the page gets lost, burying the content amidst a sea of links and menus.
In this 90-minute seminar, EightShapes principal Dan Brown will take a tour of 5 principles that shape his design work. These principles include:
The principle of choices: Understand that humans have a limited capacity to weigh options. Design menu systems that limit the number of options.
The principle of exemplars: Rely on examples to explain the contents of a category. Design navigation systems to incorporate examples into the labels.
The principle of front doors: Know that users may arrive anywhere on the site, not necessarily the home page. Design interior pages to offer hooks into other areas of content.
The principle of focused navigation: Keep navigation menus simple. Design each navigation mechanism with a singular purpose.
The principle of growth: Anticipate the ways in which the site might grow and design navigation mechanisms to accommodate that growth. Design structures, menus, and navigation systems to allow shifts in editorial focus, new content, and new priorities.
During the 90-minute tour, we'll look at examples from around the web showing how these principles can be applied effectively and learn from examples where they've been used poorly. We'll look at a variety of sites and how they use the same principles in different ways.
At the end of the session, you'll have a thorough understanding of these principles, and solid examples of how they can be applied.