Are You and Your Organization Ready for Design Transformation?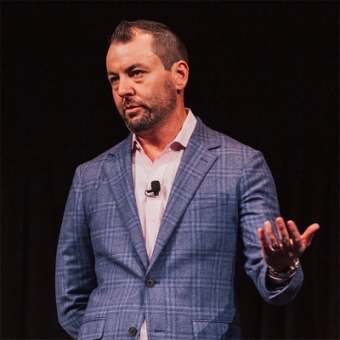 Organizations are facing unprecedented pressure to transform the way in which they work to stay competitive, increase productivity, and be more nimble in the face of regulatory changes, cyber threats, and other demands.
But many are saddled with legacy software, disjointed missions, and poor processes. They are struggling to evolve and compete. Others may be on their way to transformation, but still facing challenges that seem insurmountable.
In this seminar, Chris Avore defines the root causes for why organizations need to change to be more competitive, why now is the time to do it, and how design leaders can lead the way toward transformation.
Evolve your design leadership
Embrace complexity and show how design drives business value
Map user experiences beyond the perceived beginning and end of use
Elevate the design maturity of your team and organization
Incorporate more user research and collaboration into digital product design
Streamline repeatable processes
Examine the procedures and processes used in your organization
Design multiple feedback loops throughout the product development process
Identify the user journeys that matter most to your business
Eliminate threats to transformation
Map design and product success to corporate goals and priorities
Show how product development investment has led to top line growth
Design leaders, user experience professionals, business owners, and anyone looking for a framework for how to establish a clear vision for what transformation can look like in your organization will benefit from this seminar.