Good Gathering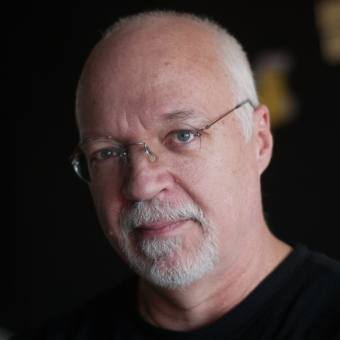 Any significant undertaking requires groups of people to work together. But despite the importance of group sessions, most organizations have a limited palette of things people do when they're in the same room together: presentations, discussion, brainstorming, status reports. The way we conduct group sessions often reinforces and repeats established patterns of thought and conversation. We feel trapped in meetings, audience members disengage, expertise remains in isolated pools, and projects yield little surprise.
In this seminar, Marc Rettig opens the door to a new world of methods, frameworks, and practices that create new possibilities and expand the set of potential outcomes for group sessions. Through examples, project stories, frameworks, and a wee bit of theory, you'll learn several methods you can try right away and get pointed to resources for continued learning.
Gain a fresh perspective on the potential for group sessions
Learn the five microstructures that make up all group sessions
Look at group conversation through the lens of basic dialogue theory—"the fork in the road"
See how our typical group methods cover only a small part of what's possible
Learn the building blocks of great group sessions
Get methods for using group size as a "material"
See how getting out of your chair can help—and doesn't have to be weird
Discover ways to level power and engage all voices
Learn seven nearly facilitation-free methods
Get activities that quickly turn a collection of individuals into a working group
Learn a way to help people see one another across differences, silos, and labels
Learn simple activities that encourage any conversation to go deeper
If you or members of your team run workshops, present plans and reports, or gather people to work in meetings and workshops, you'll gain new perspectives and practical methods from this seminar. If your work depends on collaboration, sponsorship, and participation from people outside your team, you'll come away with fresh ideas for what can happen when people get together.