Brainstorming Games for Team Creativity—Gamestorming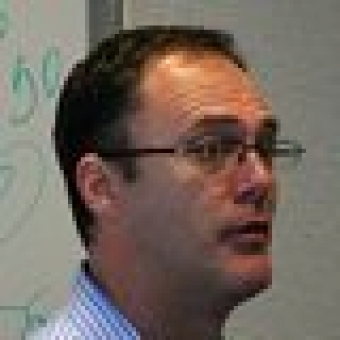 Your team is charged with solving some problem. Once the team's together, how do you keep the energy up and the ideas following? How do you structure those insights into the other things that groups need to do, such as reach consensus, solve problems, make difficult choices, and make commitments? How do you get the team to move from decision to action.
To navigate user experience design we need new tools and a new literacy. Gamestorming brings out the passion in your coworkers and engages them in your design process. With it, your team will deliver more top-quality ideas. You'll get to the results you want faster and have more fun in the process.
Harness the collective power and energy of your team to get the results you want
Managing energy is all about creating different kinds of structures. Gamestorming allows you to collect these structures and channel it to create the flow and results you're after. With these techniques, you'll be better equipped to reach consensus, solve problems, make difficult choices, and move forward with commitments.

Avoid the extremes of boring business as usual, or creating a litany of ideas that your team just can't execute
Structure the team's insights into things it needs to do—and move from decision to action
Create breakthrough change within today's way of doing business
Designing software and technology isn't like designing planes, trains and automobiles. Technology is intangible, abstract, and ephemeral, and new methods are required for group design to be successful.

Understand the need for Gamestorming to be simple, rugged, reliable, and lightweight
Use everyday office supplies to help your team Gamestorm
Get non-designers in your organization to think creatively
Creativity is often used to differentiate products and companies. Getting everyone in the organization to think more creatively is key.

Put the tools of design into the hands of your organization
Tackle goals that are clear, where point A to B is obvious, or fuzzy and unclear how you'll get from point A to B.
Play games with boundaries, players, goals, artifacts, and a winning condition
A business process is a structure for predictability. Same result every time. A game is a structure for possibility. Different result every time. If a business process is a repeatability machine, a game is a possibility generator.

Create games that reflect your world in a microcosm
When fuzzy goals create an unclear path, direct and motivate your team players with emotion
The Empathy Map
Best of all, Dave will walk you through a fantastic Gamestorming example: The Empathy Map. Grab some paper and pens! This Gamestorming example will show you:
How to get a better understanding of a customer or client
Where you can gain more perspective to see something in a new way
Create the opening phase of the game and enter the exploring phase
Using insights from his recently published book, Gamestorming: A Playbook for Innovators, Rulebreakers, and Changemakers, Dave Gray will demonstrate games that engage people and excite them about your design process.
You'll learn how you can overcome team conflict and increase individual engagement by using team-oriented games. Plus, you'll see how you can improve cross-disciplinary collaboration and communication with visual techniques.