Design Ops Teams that Matter: Growing a Design Ops Team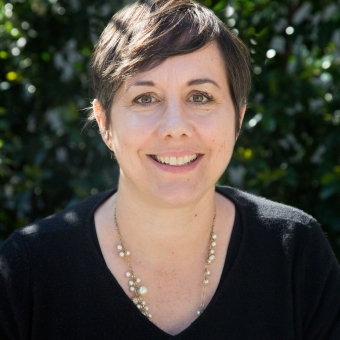 The design team at Facebook was facing a new set of challenges. Their individual design projects were growing larger. Designers on one product team had become siloed from the work of other product teams. The design problems they worked on became substantially more complex. Communication broke down.
To overcome these challenges, Courtney Kaplan started Facebook's first Design Ops team. Over the next six years, she grew Facebook's Design Ops team from 2 members to more than 70. In this seminar, she shares how she tackled that challenge, and saw amazing improvements in coordination, collaboration, and design quality.
Courtney and her new team of Design Process Managers (also known as DPMs) tackled a plethora of challenges that come from growing a large design team. They worked on onboarding new designers, standardizing on design tools, managing budgets, and wrangling production schedules.
She and her team developed new ways to demonstrate the value of design. They made sure that Facebook's leadership knew the crises that never happened because of their effective design ops program.
You'll learn Courtney's approach to staffing up Facebook's Design Ops efforts. There are lots of great lessons for every design leader considering their own Design Ops program.
Here's what you'll learn from her experience:
Determine where your newly-formed design ops team should focus first
Before Courtney hired her first DPM, she identified the key priorities.
Identifying the key priorities helped Courtney determine how to focus on her hiring approach.
Courtney considered how each DPM would contribute to each team's key initiatives.
She created three major types of DPMs—operations, program, and product—each focusing on different aspects of the challenges Facebook Design faced.
Develop a long-term vision for your design ops efforts
Courtney created a long-term vision for this new discipline.
How could her DPMs have the most impact when they often didn't have the authority to drive important change?
She identified five approaches for influence within teams at Facebook, and hired her new DPMs accordingly.
Facebook's DPMs formed a web of information, connecting to each other and to key resources across the organization.
Grow the team's capabilities and increase team members' career options
Courtney ensured DPMs had a growth path for their careers.
Courtney focused on reducing the feeling of being overwhelmed that comes with being a DPM.
She would shy away from "super producers," because they often lacked leadership skills necessary to be a great DPM.
The Design Ops discipline provided DPMs a safe environment, so they could step out of their comfort zone to push their careers forward.
Over that six years at Facebook, Courtney found that each of these things needed to happen. Defining the team's discipline, pivoting, making adjustments, being flexible when they needed to, and refining over time.
Get insights for building your Design Ops team by learning from Courtney's experience.