Discussing Design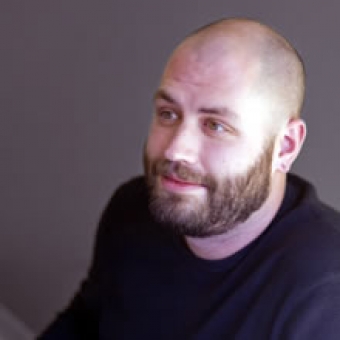 Do you break into a cold sweat whenever you think about a design critique? Does your brain shut down when someone suggests a "tweak" to your work?
Well wipe your brow and free your mind, because critiques—and the language for discussing design—are an important part of our growth as designers. The key is having the tools to bridge problem with solution, and communicate context in progressive conversations.
Fortunately, you'll learn how by the best teachers in the business: Adam Connor and Aaron Irizarry.
Not only will you understand critique after this talk, but you'll be able to incorporate them into your design process while improving how you collect, deliver, and receive
design feedback.
So if gathering design feedback has been a pain point for you, then this talk is a must-attend. Get the techniques to make critique a positive experience for everyone involved.
Adam was first exposed to critique while studying art and film, and today he uses it to his advantage as a UX designer for mad*pow. Aaron wrestled with personal opinions in response to his early music and art, and today he turns them into action as a UX designer for HP and nGenWorks. The duo now runs Discussing Design, a blog dedicated to helping designers capitalize on critique.