Do Great Work from Anywhere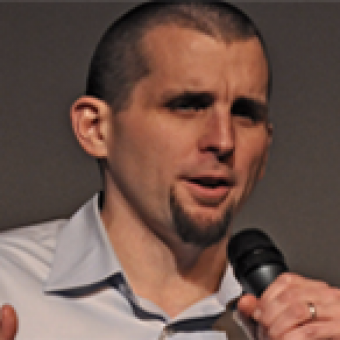 WordPress.com is among the 15 most-trafficked websites in the world, yet its entire workforce of 170 programmers, designers, and strategists all work from home. They barely use email, depending instead on blogs, chat, and Skype for team communication.
How can a team be effective when it's distributed in time and space? What is the role of leaders or designers in a culture that insists on autonomy? Scott's going to tell us, because that happens to be the topic of his new book, "The Year Without Pants: WordPress.com and the Future of Work," which documents his 18 months working at the company. Scott will share his experience.
You're going to learn insider facts, see screenshots, and hear real stories about life inside WordPress.com, so get ready for a peek behind the curtain.
As soon as Scott Berkun takes the stage in Boston — not from his home, as this talk might suggest — you'll be captivated. He's an ace presenter whose interesting stories, practical perspectives, and approachable demeanor make attendees feel excited to be a creative person in today's web industry.