Let's Talk About Strategy: What It Is, Why It Matters, and How to Do It Well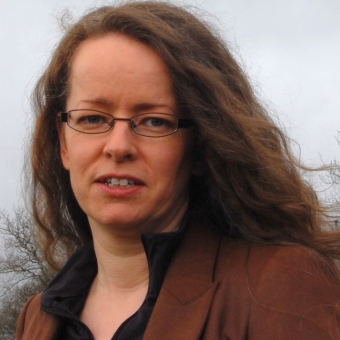 Strategy can get a bad wrap. You've seen some examples that pass for it that end up in mission and vision statements. The ones that look like shiny little candies wrapped in a foil of grandiosity, bursting with buzzwords around a hard, nougat-like center of indecipherable jargon. You're not quite sure what they promise, or whether the word synergistic should be used in any context. They get stuck in your teeth. They leave you cold.

Sophie Dennis is here to remind us of what a good strategy does: what it looks like, and why it should matter to you to invest your time and energy in developing one for your product or business.
The right strategy guides a business, gives it purpose, and helps people make good decisions.
Here's the link for Sophie's exercise.
What a good strategy looks like and why it matters
Learn the five basic questions a good strategy answers
Apply three tests to your developing strategy
Discover why JFK's moonshot speech is the perfect example of an ambitious strategy that communicated an achievable goal while acknowledging challenges and obstacles to reaching it
The key elements to developing a good strategy
Learn three skills to define and shape your strategy
Balance the three forces that can make or break your strategy: user needs, organizational values and objectives, and the constraints inherent to the project
Embrace the stages of digital transformation
A simple framework to apply to your strategy work
Explore the tools we use to make sense of a problem, from maps to audits and interviews
Involve and invest people in the solution
Know when and how to use divergent and convergent thinking
Learn the key essential pieces of a final strategy
Designers, strategists, user experience professionals, and anyone interested in learning the nuts and bolts of developing a core, coherent plan to achieving a goal that will lead to a significant, positive change, won't want to miss this seminar.