Object-oriented UX: The Life-changing Magic of Tidying Up Your UX Process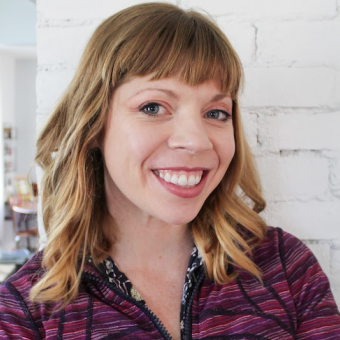 You want your systems to be simple—elegantly simple. You don't want any unnecessary complexity and neither do your users. Object-oriented UX (OOUX) is a way you can accomplish that. Sophia Prater is the expert to walk you through the process.
OOUX is the practice of aligning your software, app, or website to your user's real-world mental model of concrete and well-defined objects. Defining objects that mimic the mental model of your users provides a scaffolding for team communication. It gives you a shared language. Designing with OOUX also can help you:
Improve usability by aligning to your users' expectations
Ensure simplicity, reducing any accidental complexity due to extraneous design elements
Grow and maintain your product gracefully
In this seminar, Sophia shows you not only how to tidy up your UX process, she also takes you on the path to, as she says, "elegant, intuitive, decluttered, simplicity."
Get started with OOUX
Uncover the benefits of OOUX so you can decide if it is for you
Consider four questions to ask before you begin to design so you can have a more efficient process
Avoid these four common UX fails
Creating multiple components that have the same purpose, making duplicate work for you, your developers, and your users!
Creating objects that are hard to recognize, making experiences confusing and disorienting
Disconnecting actions or attributes, forcing your users to jump around to complete a task
Isolating objects from related objects, leading to dead-ends in navigation
Examine the four steps of the ORCA process
Find and define objects from your user's world
Identify the relationships between objects to help create contextual navigation
Decide what capabilities your users have to affect objects
Document formatting and/or taxonomy requirements for attributes so your users can filter through your objects
Watch this seminar whether you create software, apps, or websites to learn how to design effective and efficient digital worlds that are just as intuitive as the physical world.