Managing Outcomes in Three Easy Steps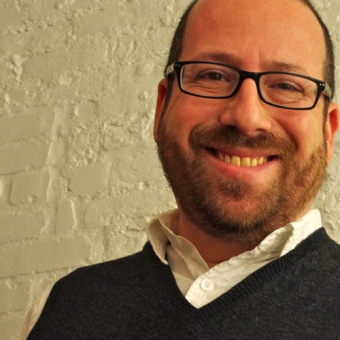 Preferring outcomes over outputs intuitively makes sense. It focuses a more critical eye on the results and not features for features' sake, and demands we ask (all the time) "Did the new feature do what we thought it would?"

But it's not always as easy as a clever slogan—Outcomes over Outputs. In this seminar, Josh Seiden shares what he's learned through his work and management experience, and written about in his books Lean UX, Sense & Respond, and the upcoming Managing Outcomes, about just that—managing outcomes.
Outcomes over outputs means remembering that our work isn't about creating stuff, but rather creating results. An 'outcome' can be a broad concept; but for this presentation, Seiden defines an outcome as 'a measurable change in human behavior that drives business results.'
But change doesn't happen in a vacuum, and in managing outcomes, we have to consider not just the desired behavior change but the predictive behaviors that precede it. What are the iterative steps that people take on their way to doing the desired behavior? An example may be reading reviews before completing a purchase online, test driving before buying a car, or arriving on site via key promo ads.
If you know that people who read 3 reviews or more are most likely to then buy (your outcome), how can you encourage more review readership? When you consider the full scope of user behavior, the focus can shift from feature-driven to behavior driven solutions.
Understanding users and their behavior allow teams to focus on increasing those behavioral outcome triggers, and wisely test and learn.
The logical framework and scientific approach to managing outcomes.
From the nonprofit world, the outcomes framework flows from resources to activities to outputs to outcomes (so we hope) to impacts (fingers crossed).
For this logic model to work out in the way we hope and expect, the initial steps and activities need to have the effect we desire.
Write a hypothesis for your outcome and output relationship: "We think we'll achieve this outcome if these users successfully behave this way because of our output."
How outcomes over outputs as an approach aligns with our work and goals.
Outcomes over outputs is a user experience-centric model.
By focusing on the various 'if, then' scenarios you're able to micro-test and constantly learn, doubling down on what users respond to and abandoning what they don't.
How to shift your work plan to be outcome focused.
First, we ask the magic question: what behaviors predict the results we're trying to generate.
Then, we create a plan with a list of the behaviors we're trying to create.
Finally, we experiment, sense and respond.
Here's that paper on the topic of logic models.
And be sure to check out Managing Outcomes by Josh Seiden from Sense & Respond Press.