Product Debt: What it is, culprits that cause it, and how to pay it down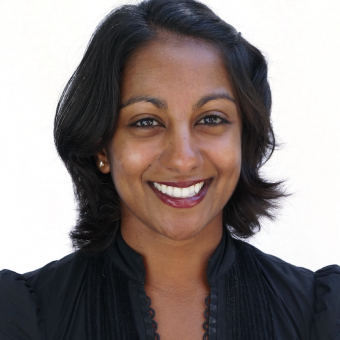 Product debt is lot like any debt: it sneaks up on you if you aren't paying attention to it. It accrues over time, when features are iteratively changed and added to a product. As the UX gets clunky, customers spin through cycles of clicks to get to where they are going. The product experience begins to drag. On the backend, technical debt builds, as tech teams become burdened with continual updates and the compromises in code they have to make to meet them.
Some debt is inevitable, but there is a tipping point when both product and technical debt will come back to bite you if they are not addressed. Founding engineer of Mint.com and entrepreneur Poornima Vijayashanker identifies types of product and technical debt that can hamstring UX and product performance and shows us how to pay it down and bring teams together on solutions.
Identify the Culprits Behind Product and Technical Debt
Learn how the compromises we make to get to market quickly can come at a cost
Understand that quick fixes and custom solutions can contribute to both product and technical debt—and know how to plan for it
Learn how tech debt influences product debt and plan for the technical infrastructure needed to scale your product
Consider the technical and product debt you have when adding new products like mobile, to plan for seamless experiences
Understand the Challenges to Paying Down Product Debt
Understand the goals and priorities that product, design, and engineering teams have
Improve communication across teams to reach a shared language and understanding
Help teams understand how changes to a product add to engineering work
Know what can and cannot be built
Find Solutions for Resolving Product and Tech Debt
Improve product adoption by addressing product and tech debt
Revisit technical infrastructure and the product development process
Bring together product, design, and engineering teams early and often
Have conversations around customer feedback with product, design, and tech
Product managers, designers, engineers, and user experience professionals who want to improve their UX and product adoption, and find strategies for getting people to care about product and tech debt, won't want to miss this seminar.
Those resources Poornima promised you:
How To Transform Your Ideas into Software Products (e-book + audiobook)
Poornima's Product Debt: What Is Product Debt And Why You Need To Prioritize Paying It Down
Samuel Hulick's The Elements of User Onboarding
Technical Debt vs. Product Debt by Antony Marcano, with Andy Palmer