So… what do I make? Exploring the World of Modern UX Design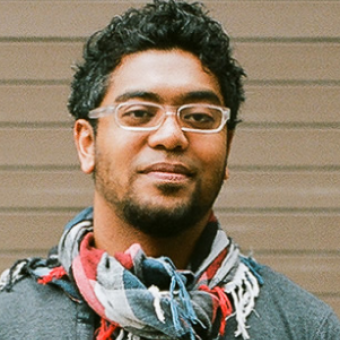 The web has changed a lot over the last few years. Instead of making websites that fit neatly into a 960px box, they now have to squish and stretch to work on any size device. Designing with Photoshop isn't popular anymore. What used to be simple markup and styling now includes phrases like "build tools," "pre-processors", and "critical path rendering." What's a designer to do?
Dan Mall will share some behind-the-scenes design process details of responsive redesigns for organizations like TechCrunch, Entertainment Weekly, Radio Free Europe/Radio Liberty, and more. Instead of just learning to add more and more to your plate, you'll learn how to work smarter and get more traction by doing less busywork.
Try out new kinds of design deliverables
Trade in your rigid design process for a flexible framework of ideas you can reconfigure for every project.
Make element collages work for you and your clients.
Work faster and more efficiently through design
Keep your UI design patterns lean and mean.
Iterate over prototypes to arrive at better ideas more quickly.
Learn how to collaborate more closely
Get incredible insight into art direction from your stakeholders within days through visual inventories.
Blaze through design work using spreadsheets instead of agonizing over pixels in Photoshop.
In this seminar, Dan will also teach you how to:
Write a manifesto that gets your project on track from the start
Use performance budgets to guide your design work
At the end of this seminar, your brain will full of new ideas and techniques you'll be excited to implement at work the next day.