Story Mapping for UX Practitioners:
Tying Agile & UX Together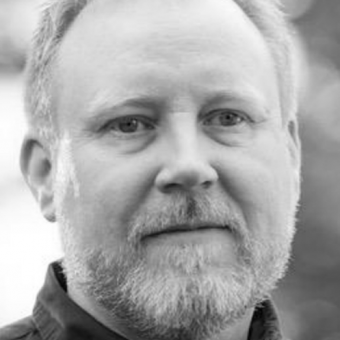 You work in an Agile environment, or are about to, and struggle with knitting UX thinking more closely into the organization's iterative process. An Agile environment forces UX professionals to think about the delivery of their product in small bite-sized pieces. That's contrary to holistic thinking of the larger, human-sized pieces that best fit the experience you want to design.
Story mapping is a way of organizing Agile user stories that communicate user experience. It allows us to build the collection of stories that become the backlog. Agile expert Jeff Patton will show you how story mapping gives you a tool: a tool to both quickly think through and simply describe the user experience. This strong technique helps you put the big picture of UX and the little pictures of Agile in one place, engaging the developers and stakeholders you're working with.
Users will always have an experience with your product. Story mapping will pull your UX focus into your organization's process and ensure that experience is a great one.
How to build a story map—something you already use—from scratch
You'll learn to keep the focus on what people are doing, while decomposing into the things your organization designs, and how development happens.

Bring user experience to the project early and often, while still letting the Agile folks move forward in their process of breaking everything down into little pieces
Explore ways of describing user experience with Agile stories, and get involved with the "what to build" part
How to overcome the Agile dogma that often starts projects off on the wrong foot
You've heard stories and are suspicious, or maybe even had an experience of your own.

Make sense and avoid trouble in your projects when talking about the user experience, something seemingly antithetical to the agile process
Story mapping gives you an intermediate structure to represent both the big business "whys" and the specific development "whats" of what the user is trying to do
Why the story mapping vocabulary can alleviate the lack of common understanding that comes with tying Agile & UX together
Between project management, developers, and the UX contingent, you can get everyone on the same page with the terms you introduce and define.

Use language that still helps you plan and track progress, but doesn't lose the user experience
Succeed in working with others on your team who may not be UX-literate, using story mapping as a conversation piece and a collaborative element
You can put this process in place for projects you're working on right now
Regardless of how far along your team is on a project, it's never too late to put this technique in play.

Take control of current projects. Use story mapping to ensure the user experience is an integral part of the product you deliver
Reap the rewards of story mapping when you're stuck, or unsure of next steps, even several iterations into a project
A team deep in the Agile process need things at a certain time, in a certain way. That's foreign to the traditional UX effort. Story mapping is a way to merge these two worlds. Jeff will dig into why the two approaches are different, and what user experience professionals will do in this Agile environment.
Start story mapping in your agile environment and you'll be tightly integrated as active team members in the whole development process, and not added as an afterthought. Others will see you as a critical contributor to the process of what to build, and in framing and delivering your product.