UX in Motion: Principles for Creating Meaningful Animation in Interfaces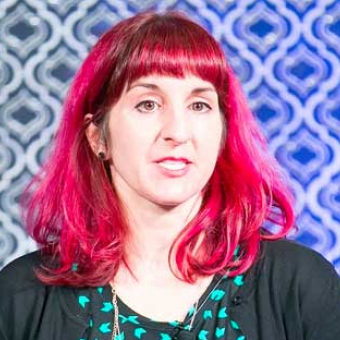 Adding motion to your app or other product can bring your work to life in a way nothing else can. But it can't just be motion for motion's sake (no matter how cool it looks)—it needs to be well thought out, meaningful animation that enhances the user's experience and adds value to your product.

In this seminar, web and UI animation expert Val Head explains how to find opportunities for adding motion, strategies for communicating the value of motion to your team, and why fast isn't always better.
Determine what makes great animation
Design animation to blend in yet provide a noticeable experience
Make sure your animation has both purpose and style
Give your animation purpose by focusing on continuity
Be consistent with your spatial or layering arrangement of UI elements and have a clear model of what they are for
Consider when you should be consistent versus cohesive
Create animations that give your users guidance and feedback
Mimic natural gestures to show error states or incorrect responses
Use animation to demonstrate gestures or hint at advanced features
Develop an animation style that reflects your brand or product
Make your animations easier to follow and understand by having them behave as expected
Create an easing palette to give your animations a unique feel
If you're a UX or visual designer, or someone who makes decisions about user flow, this seminar is for you. You'll leave with a new understanding of animation and what it can do, best practices for adding motion, and the tools and strategies to bring animation into your organization's design process.