Variable Fonts & the Future of Typography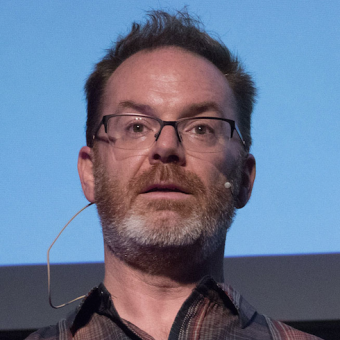 As it relates to online typography, we can break the history of the Internet into two eras: Before Variable Fonts (BVF) and the Variable Font Era (VFE).
During the BVF era, users endured nondescript pages of text without hierarchy, visual cues, or any typography design. These bland ages were in stark contrast to the user's experience offline where typography (and the meanings behind it) had evolved over centuries and refined like an art and a science.
When the online experience began to catch up with the introduction of web fonts - and for the first time, availability of different weights, sizes, slants, and styles - it was slowed down by load time.
For users and designers, there was a clear problem, two dragons if you will: limited design choice or slow load times, or both. Eventually, the page could look good if it loaded, but for every 3-seconds lapsed in load time, the audience would be halving. Enter the dragon slayers: Adobe, Apple, Google, Microsoft, and the Variable Font Era.
In this seminar, Jason, with the help of some photogenic puppies, guides us through the history and importance of typography and how the evolution of technology can bring us to a new design Renaissance that will satisfy style guides and content management systems, and delight users.
The communication value of intentional typography and its online evolution
Learn how, after centuries of printmaking, unique treatments and beautiful details communicate their own meaning.
Compare the different stages of web-design and typography for the web.
Examine the technical workarounds and breakthroughs as designers have accommodated shifting screen sizes, devices, and use cases.
The impact of variable fonts on good design
Understand what variable fonts are as a new technology.
Acknowledge how the expansion of variable fonts will allow for a more beautiful and efficient online experience for users and designers.
Get excited about online typography superseding all other mediums to become the most advanced.
How designers can play a role in the spread of variable fonts and good typography
Imagine how the adoption of variable fonts will influence the future of content management systems and design as a whole.
Challenge yourself to choose good design and careful typography every time.
As the Internet has evolved, what was once difficult about executing typography well has fallen by the wayside. Now, the difference between having good typography and bad typography is based on choosing and setting up the proper systems and tooling to execute effectively.
Typography is design and a way of communication. It requires intention.