Design Studio: Building Design Consensus Early in Your Process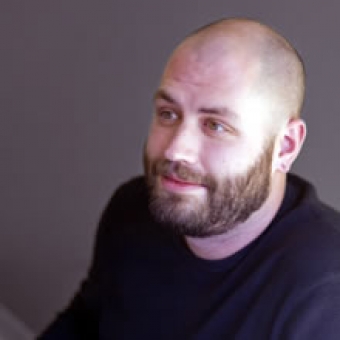 Design reviews can result in conflicting lists of stakeholder feedback and out-of-scope ideas about what the design should be. Bruised egos, longer timelines, and higher budgets are often par for the course.
But Adam Connor knows a better way. And HECK YES, he's going to tell us about it.
Adam builds design consensus naturally by running a Studio, which structures team brainstorming early in the process, then uses sketching, presentation, and critique activities to get everyone moving toward a shared vision. Before long, you'll be running faster among a team of happy people—and you'll all be building better products, too.
Prepare for your Design Studio
Recruit your cross-functional team including key stakeholders
Frame the problem using personas, scenarios, business goals, and design principles
Kickoff your Design Studio
Break the group into pre-determined, well-balanced teams
Review the logistics of the activity and assign each group a scenario and a persona
Start with individual contributions
Be prepared to handle complaints of "I can't draw!"
Facilitate two rounds of individual sketching so users can generate many ideas and form their own conclusions
Collaborate to identify which ideas are most important
Analyze ideas against the personas, scenarios, goals, and principles that frame the project
Guide your team to distill those ideas into a single, shared vision