The Membership Puzzle Project: Optimizing News for Trust—A Case Study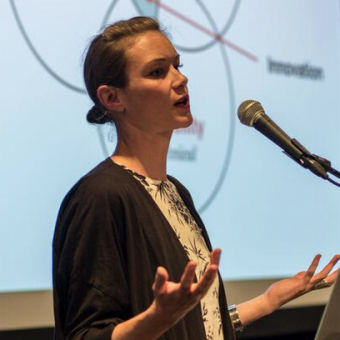 Why Emily ?
Emily Goligoski (@Emgollie) is Research Director for the Membership Puzzle Project, a collaboration between the Dutch journalism platform De Correspondent and New York University. She previously worked as a user experience research lead in The New York Times newsroom and brought design research to Mozilla Foundation. Emily completed her Master's in Learning, Design & Technology at Stanford while conducting user research at Intel Labs. She previously worked at Chicago Public Radio (WBEZ) and studied journalism at Northwestern. She is on the board of Youth Radio.
In an era characterized by an erosion of public trust in institutions, businesses, and information, how can organizations establish trust and build loyalty?

Research Director Emily Goligoski shares high-level insights and themes from her research into successful community membership organizations around the globe. She and her colleagues set out to understand how organizations, specifically news membership organizations, could optimize their news for trust. Her work takes a human-centered approach to understanding and strengthening the relationship between organizations and their audiences, websites and their member base.