Product Strategy in a Growing Company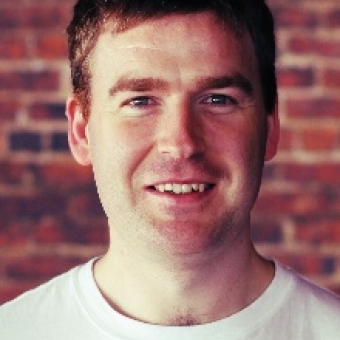 Why Des?
As COO of customer-relationship platform Intercom, Des Traynor spends his days knee-deep in content, whether improving the app's UI or responding to a user's email. (In fact, you can read about what he's learns on the awesome Intercom blog.)
So perhaps it's no surprise that on stages from Future of Web Apps to Content Strategy Forum, he challenges audiences to strip away bloated language and write clearer messaging to improve their users' experiences.
And people are listening -- Des is consistently a fan favorite for his practical tips, poignant examples, and fun presentation style. (Not to mention his characteristic Dublin accent.) Hear him for yourself in this seminar, and catch him beforehand @destraynor.
Des Traynor cares about the details. He has to—he's responsible for customer happiness! He's consulted with over 100 growing companies to help them shape a product strategy around their core features. He co-founded Exceptional (now part of Rackspace) and Intercom, where is currently VP of Customer Success.
Customers have opinions about how a product should evolve. It's tricky to know when to go for it and when to draw the line. Without a strategy, products are forced into a feature matrix to win imaginary comparison wars. It's a vicious cycle that hatches the biggest product, but rarely the best.
Strong product management requires frequent hard decisions and compromises, based on a healthy balance of data and intuition. Join Des to plan a product roadmap that focuses on growing the value—not the feature list—of your product.