A Practitioner's Guide to Prototyping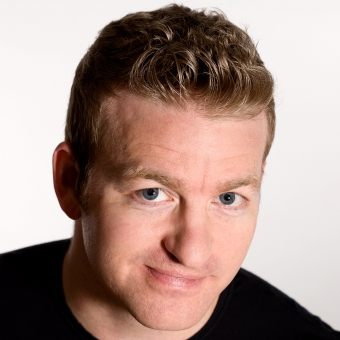 Prototyping is an iterative process. You generate design concepts. You test them. You discover what works, what needs improving, and opportunities for new ideas. Then repeat.
The earlier you learn about a design change, the easier it is to implement, and the less costly that change will be. Prototyping allows your team to explore ideas before you invest in them. And when something doesn't meet expectations, there's little resistance to scrapping it.
Prototyping your design will get your team and your stakeholders to talk about it. They'll use it, touch it, walk through it at a point in time when you can make changes inexpensively.
In this seminar, Todd Zaki Warfel, a recognized leader in the design-research and usability fields, will explore his Eight Guiding Principles for prototyping. These principles are the foundation for more effective prototyping, regardless of the method and tool your team uses. Also, Todd's principles are sure to test and improve your design whether you're a seasoned prototyper or just getting your feet wet.
Here's one of the eight principles that he'll dig into during the seminar:
Principle #2, Plan a Little—Prototype the Rest. Todd will show you the more work you do in the planning process (Todd's magic number is 70% of the design), the better off you'll be. But the main goal is to get it into the hands of the users for feedback. Also, you'll understand the actual process of creating the prototype can be a great tool for working through a design.
But that's just one of his 8 principles. There's lots more, plus the other 7 in this seminar!
If you've ever made the case for Prototyping in your organization, you know ingraining it as second nature can feel like an uphill battle. Especially when you have to fight for it every time. Whether you've won that war or still wage it, Todd will help you ingrain it as part of the culture.