Coding Prototypes, Even if You've Never Tried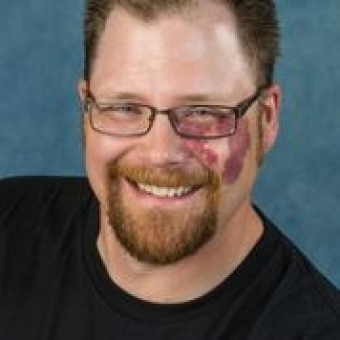 When design feels inaccessible to developers, and when designers think development is for the development team, jQuery Mobile offers middle ground.
jQuery Mobile is a great solution for people with basic programing experience. In this seminar, Nate Schutta will show you how to use raw HTML and CSS to get a lot done without being an expert.
The Why of jQuery Mobile
Broad browser support and usability
HTML-based and flexible
The Accessibility of jQuery Mobile
Structure with divs, data-roll, and a little CSS
Style and convert with HTML attributes
The Value of jQuery Mobile
Communicate your designs better
Use themes and features to create accessible applications
Attend this seminar if you:
Want to communicate a design idea with an easy-to-build prototype
Want to know if an idea is workable without fiddling with programming
Can open a tab in a text editor—because using jQuery Mobile is that simple

While paper is a great place to start, communicating in a browser uncovers new possibilities and showcases how a design will live. Join Nate to discover how jQuery Mobile can create a common language for designers, developers, clients, and users to realize a vision.