Back to Reality: The Challenges and Joys of Conducting User Research in VR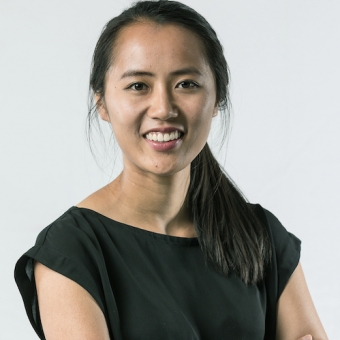 When international passengers exited their planes in Christchurch, New Zealand, they needed to get through customs, but it wasn't clear where they were supposed to go. People were getting in the wrong lines. Agents had to leave their posts to show people where to go. This led to a bottleneck in the area and slowed things down for everyone. It was a frustrating situation at a very busy airport.
Conducting user research is a great way to determine how to fix an issue like this. However, how do you recruit participants in a restricted area of an airport? Do you try and get tired and cranky passengers to answer questions after they've just been on a long flight? What is the likelihood of that succeeding?
Yvonne Tse was part of the team brought in to conduct user research to fix the problem. Yvonne and her team used Virtual Reality (VR) to create an immersive airport experience for their testing participants. They used VR to examine the human experiences of using physical space. They were able to test signage, wayfinding, navigation, and layout without physically having to change the space, which saved a lot of time and money.
Examine the benefits of using VR
Create an immersive representation of areas that aren't easily accessed
Save time and money with virtual co-design and rapid testing
Overcome the challenges that come with using VR
Give your participants extra time to process the initial cognitive load of VR
Establish trust with your participants by recognizing the up close and personal nature of VR testing
Map your space effectively to get the most out of VR testing
Choose where the facilitator and the observer should stand and what their focus should be
Consider using heat maps and path tracking to better reflect your participants' choices
Explore the limitations of VR
Examine how the novelty of VR can affect the accuracy of your testing
Discover how motion sickness can derail some of your participants
Watch this seminar if you'd like to learn more about using VR for user research. Yvonne will walk you through her experience using VR in an airport project and she will share her expertise for getting the most out of VR while dealing with the challenges VR presents.