Encouraging Clicks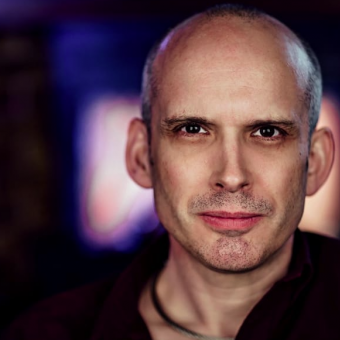 Most anywhere you look on a digital screen there are subtle and overt attempts to get users to click. Salacious headlines, brightly glowing buttons, and hidden unsubscribe text are all intended to get people to engage. Of course, websites need engagement and for users to use the site as intended. However, chasing conversion can be a slippery slope leading to buyer's remorse, distrust, and negative associations.
Today's customers and digital users are savvy. They know the lay of the land, and they also know to expect conversion landmines. That doesn't mean that users are okay with the terrain, though. As UX designers anticipate how users will explore a new space, they should consider the cognitive load or brain strain their experience will have and then find ways to reduce it.
With all actions and decisions, the brain relies on different 'systems', as coined by Daniel Kahneman, to get the job done. Low strain experiences, like scratching your head or sipping water, require System 1 decision making which is nearly without thought. Alternatively, high strain experiences, such as learning a new skill or wayfinding, need System 2 decision making which is more focused. Not surprisingly, people are happier when they don't have to think too hard. Further, environments that require System 2 thinking can make users judge the experience as stressful, confusing, and untrustworthy. Why would anyone want that?
In an online transaction, whether the exchange is financial, informational, or time, users want to trust the other party. And, brands, too, want that trust. For brands looking to establish and retain an enduring relationship, they have to understand how their customers make their decisions and meet them there.
In this seminar, Paul Boag will highlight the conversion trends and their risks, discuss how users think and why, and give guidance for how to avoid the Dark Patterns or covert tactics so often at play and still achieve your goals. His humorous approach to the topic of conversion provides users with real-life examples ranging from a sneaker retailer to an online sex toy shop. (Don't worry, just a screenshot of the policy, nothing more!)
The unexpected costs of dark pattern tactics
Understand today's consumers and how they're likely to approach their web experience with a sense of cynicism and defensiveness.
Anticipate the reach of the unhappy customer when they can share their grievances via social media far and wide and create a PR nightmare.
Plan for the new and additional costs of customer support, returns, customer replacement acquisition, marketing, and public relations due to buyer's remorse.
How cognitive load, or brain strain, influences a user's experience
Users (all of us) favor System 1 thinking because it feels (and is) effortless and easy to take on. Help users "get it" by avoiding design that is overly complex or sneaky.
Experiences that cause cognitive load can feel unfamiliar, untrue, and stressful, but may still be necessary. Identify the time and place for System 2 thinking for your work and your user.
Learn the many small changes designers can make to remove or reduce cognitive load.
The role of the UX designer in setting user expectations
Accept that there's a reason every website starts to look the same, and these converging trends are useful for users. It creates predictability and comfort.
When pursuing redesign or site changes, if you do it incrementally it can help keep cognitive load low.
When people are in a good mood, they are more likely to rely on System 1 thinking. Lean on UX for implementing mood-lifters such as fun copy, engaging images and animations and elements that delight.
If you want to build a trusting relationship with users, you have to be trustable. Use clear communication. Be professional. Be transparent and open. Be real and human as can be. Be consistent.