Data Visualizations that Pack a Punch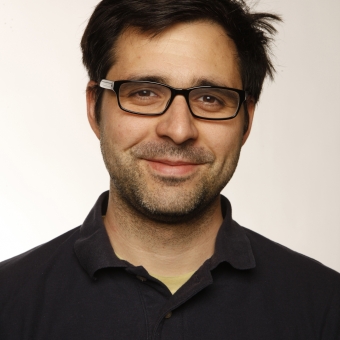 How interesting or compelling are static Excel-based bar charts? Not very.
No one knows this better than Brian Suda. His work with companies such as PriceWaterhouseCoopers is defining just how powerful great data visualizations can be—especially when they're tied to marketing or social-media campaigns aimed at raising awareness, conveying meaning, and getting users to interact.
Pick the right tool for the data you're designing
Go from jpeg to infographic to data visualization to simulation
Find out how high-resolution retina displays affect interactivity
Follow a plan that increases the lifespan of your visualization
Learn which skills are vital to creating great data visualizations
Focus on making functional tools that fit shareable media like blogs
Use HTML, CSS, and Javascript/jQuery to create interactivity
Hear why coding saves time while increasing SEO value
Show/hide, sort, or filter what's in your data tables
Make your data visualizations more powerful
Create dashboards and map data like a pro
See what bleeding-edge tools (like 3D printing) are coming soon
Watch this seminar if you:
Work for a company that sits on vast amounts of data—but spends entirely too much time making static images rather than interactive tools
Want to learn some tools and coding techniques for creating data visualizations that are the opposite of boring
Have mapped data or created visualizations that aren't being looked at, used, or appreciated