Deep Dive Interviewing Secrets: Making Sure You Don't Leave Key Information Behind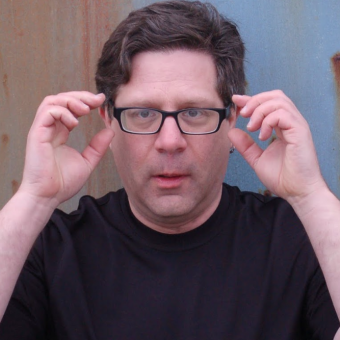 We know that preparation is important, but what's the best way to prepare for meeting someone who could be using your next design? How do you make sure you get into their head, learn what their life is all about, and get the information you need to build something truly innovative and delightful?
You don't want to leave important information "on the table"—information that can give you a more complete understanding of how to move your vision forward. You might act on incomplete detail that creates risk when it forces you to guess what the users need. Worse, the partial insight you have may take your design team in the wrong direction.
User research is an expensive endeavor. Make sure you're prepared to get the most out of every minute that you're with your users. Come home with a deep insight into their thinking, their lives, and how you can change their experience for the better.
Steve Portigal will show your team the art of asking the question. You might visit the user in their office or home, have them come to you for a usability test, or even have a chance encounter at a trade show or while waiting for an airplane. Do you know what to ask? Do you know what to listen for, to extract the critical detail of what they can tell you about your design?
Steve will help you prepare your team for any opportunity, be it formal user research or less structured, ad-hoc research. He'll also give you tips on how to work with your stakeholders and executives, who may also be meeting potential customers and users, so they know what to ask and how to listen—integrating their efforts into the research team. (Wouldn't it be great if they understood why you're doing what you're doing?)
The takeaways you identify in your user research start out easy—there's lots of low-hanging fruit that you only have to show up to learn about—like people's obvious pain points. But, then get really hard. Once you're past the quick, simple, and obvious stuff, that's where Steve comes in: He'll add clarity to the difficult next steps.
You'll learn how to ask great interview questions and take your user research to the next level. You'll see that the best information comes from what Steve calls "breathing their air"—getting out of YOUR environment and into THEIR environment. Empathy brings about the best understanding.
Lots of great examples. The good, the bad, and yes, the ugly.
This seminar will provide techniques for your design team getting them to a solid understanding of your customers' and users' needs. You'll come away with techniques and tools you'll want to put to use right away. Once you do, you'll see immediate benefits and better designs as a result.