Design for Non-Designers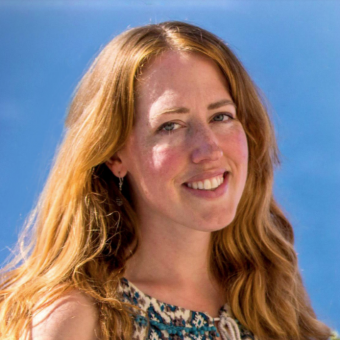 When we look at well-designed interfaces, like websites, forms, and newsletters, we know when they look good. How it came to be well designed and is likely to delight a user, is a bit of an unknown. The designers we work with often make it look so easy. That's because they know the simple techniques and they've practiced.
Tracy Osborn will reveal for you, those simple techniques. She'll walk you through a redesign of something that looks like it should be simple—a web site's login component. You'll see how, with the application of a few straightforward rules and some tricks-of-the-trade, you can dramatically improve how that login component looks, behaves, and improves the overall design of the page.
Learning how to design something well isn't out of reach. There are no magic tricks to creating well-designed user interfaces, but there are many tips.
The principal of these principles is to reduce clutter. A less cluttered, more elegant, and delightful web experience comes from making specific decisions, small tweaks, or bigger shifts.
Tracy gives helpful and accessible examples for choosing the right grids, complementary colors, simple fonts, and clear content that helps you to achieve your goals. You'll quickly be on your way to improving your current project, whether it's a presentation, a shopping cart, a login component, or your own skills. You can do this!
You'll see how everyone can design like a designer. When you have the language and know-how, you can explain your thoughts, contribute to, and enhance the work.
Simple techniques to improve your user interfaces
Discover best practices for selecting colors and photos.
Adopt standard rules, like using a CSS grid, which improves your overall design.
Choose the right fonts to give power and weight to your message.
Embrace white space to give the elements in your design room to breathe and your users room to explore.
Why better-designed interfaces are better for your business
Focus our efforts on our business goals to center our design decisions on what's best for our users.
Use research, data, and analytics to identify the blind-spots for what isn't working, despite your best efforts.
Improve our bottom line by improving our user experience.
How to find design inspiration in the world around you
"Steal" inspiration from the greats, like Picasso and Banksy.
Consider what looks good, and why those designers made those decisions.
Don't be afraid to suck. It usually does, until it doesn't because you found the right solution.
This presentation is perfect for you if you want to improve your design skills and design knowledge to become a better contributor to your team and work. And, for experienced designers, sharing this with the non-designers on your team will make your team more knowledgeable, readily able to put ideas into motion, and your life easier.