Empowerment in an Era of Self-Validating Facts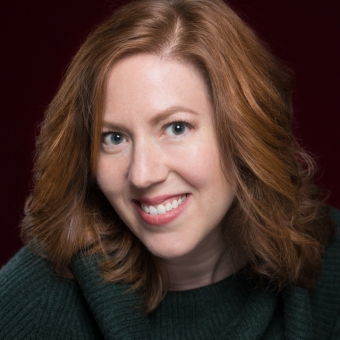 We hear a lot now that we live in a "post-truth" society. Politicians lie, media outlets mislead us, and brands don't always do a great job building our confidence. This is all pretty unsettling—and if you're a designer, writer, or marketer that manages design teams, it's a definite cause for concern.
How can you develop rapport and encourage your audience to trust what you're saying or selling if emotion seems to cloud logic? What happens when popular opinion and misinformation drowns out our data and research? More and more, our audiences test proof points not against other research, but against their own convictions—and this goes far beyond mere confirmation bias.
In this seminar, brand and content strategist Margot Bloomstein digs into the challenges of cultural predisposition. With some of the biggest brands, she's uncovering new connections in how we design for empowerment—and they'll change the way you support, guide, and engage your users.
Watch this seminar to discover how to design for empowerment, consider timing, and embrace opposing perspectives in your content… all so you can help your audience embrace the courage of their convictions, on your behalf.
Explore the problems caused when internal truths trump external data
Determine how inconsistency undermines your audience's ability to evaluate and trust
Examine how "The Journalism of Affirmation" exploits audience preconceptions to gain loyalty
Meet your audience where they are with your unique voice
Give your audience a richer perspective by delivering original content that can't be found anywhere else
Add to your audience's knowledge by providing analysis of outside research
Gain your audience's trust by delivering the right volume and types of content
Build your audience's confidence and delight through providing enough content to ensure success
Give your audience the ability to find what they truly need by providing targeted content
Reflect and rebuild trust by empowering your audience with vulnerability
Consider how a comparison tool can actually boost your audience's knowledge and confidence in your product
Provide your audience a much clearer viewpoint by curating outside voices and viewpoints
Watch this seminar if you want to learn how to bring wisdom to the masses with authoritative content and design cues that navigate the challenges of today's post-fact era.
____________________________________________________________________________
Discussion Prompts for Your Team:
What is our unique voice? Are we delivering unique content? If not, how could we be?
What types of content do we deliver now? Are there other types we should be delivering?
Are we delivering the right amount of content? Can our audience find what they need?
Should we provide outside content to boost our audience's knowledge? If so, what kind?