Entering the Immersive Design Evolution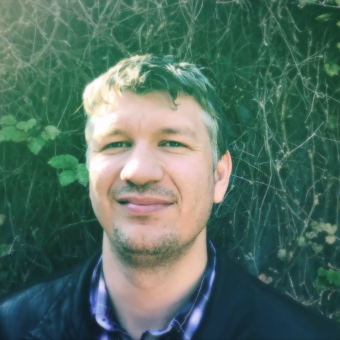 Without getting too philosophical about it, reality—or, as Merriam Webster defines it, the "true situation that exists"—is about to get a makeover. That is, if you don't already believe we are living in a computer simulation.
Companies like Facebook and Google have invested heavily in Augmented Reality (AR) and Virtual Reality (VR). As immersive technologies enter the market and merge with other systems like chatbots and artificial intelligence, designers will be asked to solve design problems in new and experiential ways.
This seminar explores what you need to know to start experimenting with immersive design. Preston looks at the tools and technology you should look at, as well as some of the obstacles you may face when working in the immersive design field.
Define immersive design terminology
Compare the different types of immersive design: AR, VR, and MR
Examine the key concepts of immersive space
Discover the technology behind immersive design
Consider hardware and input ecosystems and the constructs of virtual experiences (VEX)
Review the current tools for developing immersive experiences including 3D modeling and creation, prototyping, platform, and platform middleware
Determine the challenges of immersive technology
Keep in mind that terminology and technology keeps changing and that it's hard to get stakeholder buy-in
Anticipate obstacles to customers adopting this new technology (it's costly and some people get nauseated)
Prepare for the future of immersive technology
Plan your journey into immersive design by getting specific advice for business managers, engineers, and designers
Get additional resources for further information on this exciting field
The next wave of disruptive technologies will (arguably) be immersive. Designers, executives, marketers, strategists, and anyone interested in exploring the opportunities that the exciting field of immersive design offer will get specific ideas for how to prepare.