First-Person User Interfaces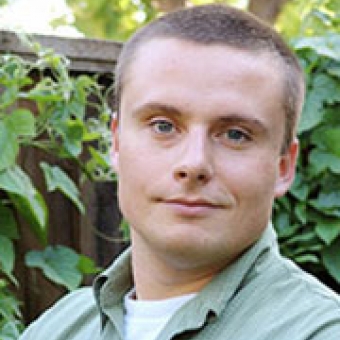 Each day, new tools and digital information emerge that enable us to interact directly with the real world around us. And as we continue to remove layers of abstraction like traditional point-and-click UI's, we create experiences that can present new business opportunities.
But how can we stay on top of these rapid changes?
Find out from Luke Wroblewski, whose vocal leadership and expertise in mobile design establishes the gold standard. In this energizing presentation, he'll describe the evolution of Command Line, GUI, and NUI paradigms through today's first-person interfaces (FPUIs). He'll dig into "always-on" sensors that generate relevant output based on where they're placed, who and where you are, and what is near you.
He'll dig into the details of how you can help to transition first-person interfaces out of their infancy.
Luke is an accomplished author and mobile designer whose career spans eBay, Yahoo!, and Bagcheck (his startup that Twitter acquired). He's known for actively sharing emergent trends, identifying the patterns between them, and creating a narrative we can follow to know what's happening in mobile.