Meetings Are A Design Problem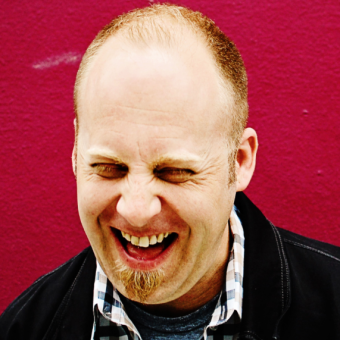 We've all suffered through meetings that ran too long, lacked an agenda, focus, or goals. We've accepted invites, shown up, taken a seat, and left meetings still unsure as to why we were there in the first place. Meetings get a bad rap, and not undeserved.
In this seminar, Kevin Hoffman applies design thinking to the problem of how we meet. The solution to any design problem, Kevin explains, shows intention while creatively working within constraints.
If you've been quietly, or not so quietly, frustrated with the way meetings are held in your organization, you are among friends here. Kevin will break things down and discuss strategies for building agendas, cracking departmental silos in meetings, using time and people effectively.
Accept meetings as a design problem
Understand how meetings fit the definition of a design problem
Work creatively within the constraints of your organization
Use design thinking to improve the way you conduct meetings
Apply design thinking to specific types of meetings
Ask better questions and define problems that arise in Sales Meetings
Facilitate better Kickoff Meetings
Improve your approach to Check-ins, Standups, Workshops, Retrospectives and Blameless Postmortems
Achieve outcomes with the right agenda
Identify when you have the right agenda to plan a meeting
Learn how to build an agenda in real-time during a meeting if you don't have one
Treat meetings as something you can iterate upon
If you are a user experience professional, product or project manager, designer, or anyone who facilitates meetings and wants to approach them a little differently, this is a good seminar for you.