User Research Analysis Techniques: We've Done All This Research… Now What?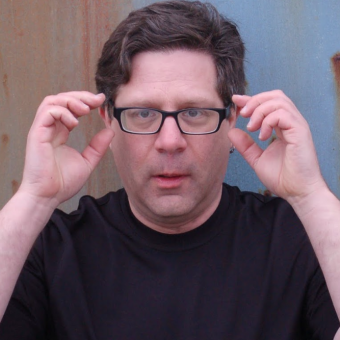 (A version of this seminar has been one of the most-watched in UIE's All You Can Learn Library for several years. It's an important talk, one that helps you put your hard research work into action. Luckily for us, Steve agreed to come back and deliver an updated presentation for you. We hope you enjoy it.)
You've worked hard conducting a chunk of usability testing. You have notes, transcripts, video, etc. You have data—a lot of data! Now what?
The analysis of what you learn in usability testing is invaluable. Some of your team's best design decisions come from this testing. But how do you ensure the plethora of comments, observations, and insight leads you to the right decisions? To the best decisions?
Steve Portigal is the expert we turn to when pondering next steps for this stage in our design process. He shows us how to make sure we're not leaving any important information behind. Steve directs us on how to truly harness the power of insights to bring about strategic changes in designs, processes, products, and more.
In this seminar, you will see how to use analysis and synthesis to go from data to insights. You'll learn how to take these insights and determine real opportunities for growth. You'll discover how to get to the point where real innovation occurs.
Create a top-line report by processing the experience you had collecting data
Make time to talk after each fieldwork experience to help you remember the details
Collate reflections to identify a set of 5 to 10 thematic areas
Determine opportunities to better serve your customers by processing the data you collected
Use individual and group analysis to develop a new shared point of view
Develop potential models and frameworks using your sticky notes from group analysis
Reframe your opportunities into possible actions by asking "How might we…?"
Generate strategies to inspire solutions (or vice-versa!)
Discover how sharing intentionally bad ideas can provoke good ideas
Prioritize ideas to keep the momentum going
Conduct big group voting to get everyone's input
Rank and sort ideas to help you make tough decisions