Microcopy that Strengthens Your Design's Experience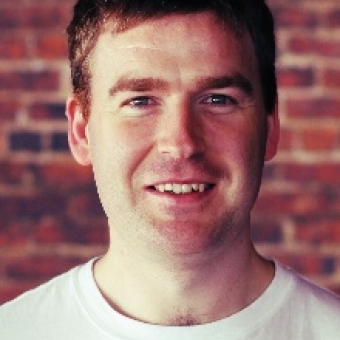 We've all been stumped during a common interaction like registration, checkout, or even a form submission. But why is that?
There's a chance it's not design or code, but rather confusing microcopy—everything from inaccurate field labels to vague button language. So Des Traynor is going to teach you how to craft clear microcopy that facilitates user interactions without friction.
Find out which graphical elements of your website or application can be improved with plain language or labels. Delve into transactional email content that further clarifies the user experience without generic fluff. And identify the missed opportunities in your organization to establish a personality and compel users to come back for more.
Identify effective microcopy
You'll learn how microcopy affects the user experience.
See examples of microcopy that hinder the user from completing an interaction
See examples of effective microcopy that users share with their networks
Design for microcopy
You'll focus on the user's language as part of the design itself.
Determine the user's pre-existing questions and knowledge
Consider the user's context within the overall experience
Follow a practical framework
You'll speak to audiences by using specific, action-oriented language.
Balance the tone a user prefers with what's genuine for your organization
Identify when a user is most likely reading your microcopy or navigating your site
Use complementary media to engage users
You'll establish a broader approach to your microcopy.
Establish a consistent tone from the UI to transactional email messages
Encourage more conversions by writing microcopy that compels users to share
Before giving your "sign up" button yet another design treatment, sign up for this seminar and consider your microcopy instead.