Building Trust with Your Users through Messaging & Copy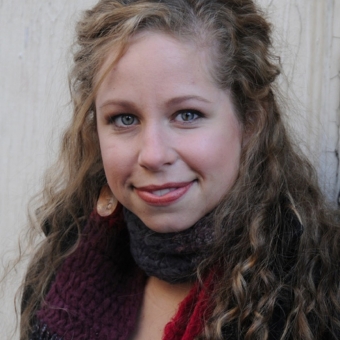 Many products and services promise to be the easiest, smartest, and best things ever. The problem is, they're not—and this disconnect between marketing and reality is building a web of skeptics.
Fortunately, anyone can build trust with users by setting realistic expectations and meeting them. Stephanie Hay is going to help you get started by taking cues from online and offline interactions before writing candid content, crafting helpful user experiences, and maintaining users' confidence even when you "fail."
Whether you're selling a product or redesigning your organization's website, you'll leave Steph's energizing seminar with a renewed sense of confidence that being genuine is actually the best.
Speak the language your audiences use
You'll break the marketing lingo madness.
Use regular words that people actually say
(Re)familiarize yourself with Google's free keyword tool
Test content—online and offline—for its understandability
You'll look for content clues in the office, on the street, and in your inbox.
Try users' messages in Adwords that tests for clicks rather than conversions
Ask current users why they chose you—and why they keep coming back
See your forms as conversations (not just conversions)
You'll see that optimization is more than just a number.
Make your forms UX fail-proof, both functionally and with tailored microcopy
Consider how email, ratings, or social-media interactions can satisfy marketing
Be helpful even when you don't meet expectations
You set their expectations in the first place, didn't you?
Remind your customers that you are there--even when things go wrong
Encourage audiences to become fans just by being responsive over email