Accessibility as a Design Tool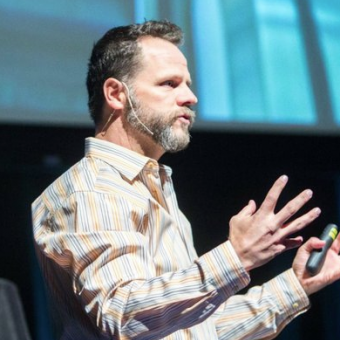 You know that accessibility is important, but somewhere along the way it got an undeserved reputation for being ugly, costly, and driven only by technical-compliance requirements.
But proactively incorporating accessibility in his design process is what Derek Featherstone does everyday. And he's going to show you how beautiful, inexpensive, and user-experience-driven accessibility truly is when it's addressed early.
Look to the extremes for your design
You'll illuminate design problems you didn't know existed.
See example sites and usability-test data that demonstrate accessibility issues
Examine specific demographics and technologies as a starting point
Identify design problems earlier
You'll create better designs while saving money (Especially on those head-ache-producing late-project rushes).

Identify needs of people with disabilities in the concept phase
Consider how age, sight, hearing, or touch impact designs of everyday objects
Integrate accessibility into your process
You'll embrace it as a design tool that improves UX for everyone.
Learn where accessibility works from the project-definition phase through launch
Implement simple testing techniques to reveal UX issues iteratively
Encourage a frictionless flow
Your accessibility focus will only delight more users.
Add auto-suggest and keyboard links so users can navigate more quickly
Use low-vision and plain-text error messaging so users can make corrections easily