Discussing Design: The Art of Critique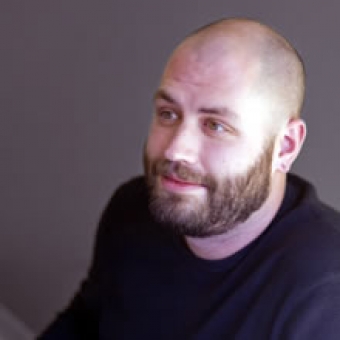 Why Adam?
Adam Connor never tires of explaining why collaboration and critique are critical elements of the design process. And this is a perfectly awesome characteristic of an experience design director at Mad*Pow.
Adam also is a renowned artist and illustrator with more than a decade of experience in creating digital designs. He speaks regularly on the power of critiques at industry conferences from IA Summit to Web 2.0, and his vocal support for Design Studios continues to positively influence the way designers work today.
So if you've ever felt your brow furrow when someone tells you, "Just one more thing," then you're going to love Adam. PS: He's @adamconnor on Twitter.
We've all been there. Just as a design nears final approval, a decision-maker enters the picture to suggest "tweaks" that shift the project's course. And the worst part? That person doesn't understand all the reasons for your design decisions!
But wait, is that gloomy perspective only held by the design team responsible?
Find out the answer by getting a reality check on critiques from Adam Connor. He'll describe how to give, receive, and act upon feedback while confidently guiding your projects through beneficial feedback loops. With the right approach to critique and collaboration, your designs will be stronger than ever.