Your Toughest Design Challenge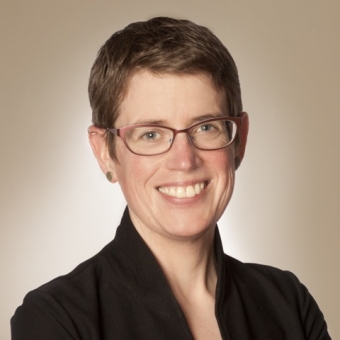 Envisioning a good user experience is only part of a designer's work. Demanding much more attention is something deeper: helping teams support and implement those designs.
We can blame failures on the organization, or we can confront the challenge more skillfully. Specifically, we have to become masters of culture and change.
Fortunately, Kim Goodwin is just the teacher to lead the way. She'll discuss how you can analyze and benefit from your culture—instead of fighting it—using strategies she uses in her daily work.
So if you've ever struggled to implement effective user experiences because of organizational constraints, then don't miss Kim's talk. Her techniques will help you educate and influence the stakeholders whose buy-in is crucial to supporting great designs.
Levers you can use to influence change—and how to identify which ones to pull
Tools to help individuals and high-level stakeholders start implementing change
Identifying effective approaches that will work in your unique culture
Ways to approach individual communication to more effectively change minds
You'll leave with an example change plan to use as a starting point, and a new understanding of how to influence culture shifts in your organization. The end result? Stronger designs.
Kim Goodwin has been doing explicit organizational change work for 12 years. She helps design teams shift their cultures to be more successful by helping them frame arguments, plan and execute multi-year change strategies, and educating CEO's on what decisions can undermine teams. Kim is a leading expert in identifying patterns
for change.