Agentive Technology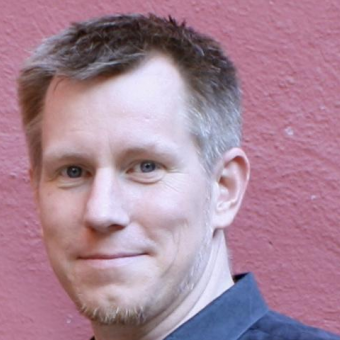 (Part of the March 10 UX Virtual Symposium, Designing for Sophisticated Systems.)
Technology not only provides a way for us to visualize an abundance of information, and filter through that information in our quest to understand it. It can help us complete simple, informational, and even physical tasks that are time consuming. One way of dealing with a complex system in the future will be to offload work to an Agentive Technology.
Agentive Technologies are a form of artificial intelligence—a subset known as "Narrow A.I." These technologies assist people by performing simple, specific tasks. For example, WAZE will keep friends notified when traffic delays our arrival time. EBay lets us set up Watch Lists to find and bid on things that match our search terms. Even spam filters in Gmail are helping us by filtering out information we don't need, before we even know there's a problem.

In Chris Noessel's seminar, we'll get the skinny on what Agentive Tech is, why we shouldn't be afraid of it, what's to come in the future, and how we can design for these technologies.

Chris' seminar will help professionals:
Understand what Agentive Technology is, how it fits in with other categories of Artificial Intelligence, and what it means for your design practice
Explore examples of existing and future Agentive Technologies and how to prepare for them
Develop a community of practice around the design and development of these "Narrow A.I." technologies

Chris will explore how these technologies may deliver on the big promises of user-centered design.
Narrow A.I. and Agentive Technologies
Understand what Agentive Technologies are and their applications
Explore a common use case model for Agentive Technologies
Designing For Complexity
Learn what Agentive Technologies will mean for your design practice
Develop a common language around the design of these technologies
Create a community of practices for these technologies
Attend this seminar if you want to:
Develop a deeper understanding of what Agentive Technologies are and how they are used
Learn what Agentive Technologies will mean for your design practice and how to prepare for them
Consider how the products you work on should be rethought as Agentive

This seminar is for designers, technologists, product managers, and user experience professionals who have a passing knowledge of interaction design and artificial intelligence and would like to learn more about its function, design, and future promise.
Watch all 3 parts of this UX Virtual Symposium, Designing for Sophisticated Systems:
Part 1 - Using Visual Models to Solve Big Design Problems - Stephen Anderson
Part 2 - Timeless Interaction Patterns - Karl Fast
Part 3 - Agentive Technology - Chris Noessel