Using Visual Models to Solve Big Design Problems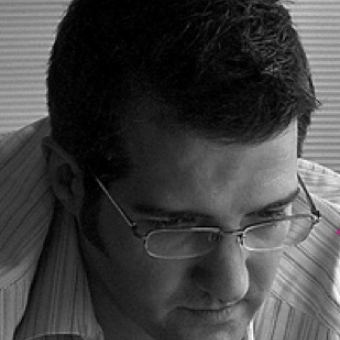 (Part of the March 10 UX Virtual Symposium, Designing for Sophisticated Systems)

Visual models make sense of complex systems by expanding our ability to see patterns and relationships in information that would be impossible otherwise. Working with visual models frees us from the limits of a more linear, analytical approach. They allow us to see arrangements of data that show possibilities and comparisons between data sets. Modeling simply gets us out of our heads.
In this seminar, Stephen Anderson, will show you how to crack complex systems and open up your ideas to visualizing concepts. Anderson will teach you how to create your own, unique maps based on the information you have and the basics of concept modeling. He'll look at the important role that spatial arrangement plays in the creation of maps, and share a toolkit to help you get started on your own maps.
Stephen's seminar will help professionals:
Learn to clearly communicate ideas through visual models.
Design custom data models.
Understand the fundamental building blocks of spatial thinking and reasoning.
Stephen will teach you how to approach integrating data and information into visual models, from brainstorming ideas with your team, to creating unique client deliverables, to developing complex visual models to communicate ideas.
Visualize Information
Use proximity, scale, and distance to arrange ideas on a page
Create your own substrate—a unique map to visualize data and information, whether that model is in a Venn Diagram, a geographical map, or an X-Y matrix
Create Custom Artifacts
Move beyond your own tools to create the right deliverable for the job
Get tips on how to improve your spatial thinking and reasoning skills to build a fuzzy concept into a clear visual diagram
Visualize your concepts and integrate modeling into your work, whether you are creating a product roadmap, common IA deliverables, or building concept maps
Attend this seminar if you want to:
Design custom data visualizations.
Clearly communicate your ideas through visual modeling.
Think more critically about data visualization and graphics.
This seminar will help design and product teams, engineering teams, information architects, and product strategists build on their critical understanding of concept modeling. It will also show how to effectively communicate complex data sets and information.
Watch all 3 parts of this UX Virtual Symposium, Designing for Sophisticated Systems:
Part 1 - Using Visual Models to Solve Big Design Problems - Stephen Anderson
Part 2 - Timeless Interaction Patterns - Karl Fast
Part 3 - Agentive Technology - Chris Noessel