Designing Motivational Interventions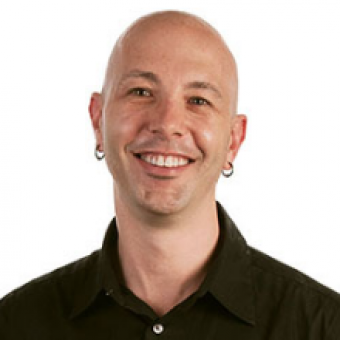 We motivate customers to take action all the time. We ask them to sign up, donate, read more, follow, join, and buy. We create customer life cycles and track the user's progress through them. Through research and testing, we anticipate user needs and try to meet—and influence—them where we can.

Dustin's passion is behavioral change design–an approach that draws heavily from behavioral science and motivational psychology to create what he describes as "digital interventions." These interventions motivate people to make positive changes to their lives. It's a powerful method that requires a deep understanding of the context of a design challenge, the audience, and the motivations behind why people make the decisions they do.

We all design products that influence our users. Whether we are working on digital apps and tools that support physical or financial health, encouraging a customer to start down the path of a customer life cycle or close a transaction. In this seminar, we'll learn what behavior change design is and how it can be applied to digital interactions with powerful results.
What is behavior change design and how is it different from traditional UX?
Learn how behavior change design can influence and change human behaviors that take place in the world, away from screens
How can we influence behavior in digital interventions?
Learn how behavior change design delivers personal, contextual information that engages users and moves them toward change
What is the process for behavior change design?
Learn how formative research is used to make a "behavioral diagnosis" of a design challenge
How do we know that digital interventions work?
Learn the critical difference between digital interventions that succeed and those that fail
Hear case studies and techniques in this seminar for how to translate behavioral science research into design that improves user engagement.