How to Improve Your Product Design with Game Thinking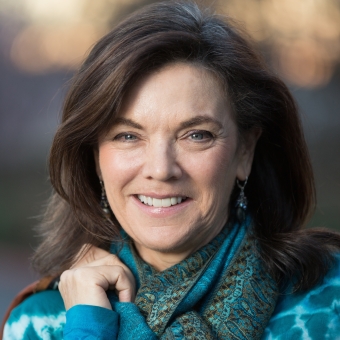 Do you wish you could accelerate your design process and get your team closer to a simple, minimum viable product they can test? In this seminar, Amy Jo Kim will share techniques that will help you create a better end product by using lessons from game design to speed up your process and create an experience that customers love.
We'll review how prototyping and getting your product into the hands of early adopters who can share critical feedback will influence your strategy and create a successful product. Amy Jo's will show you how to trim the fat from six months of progress into six focused weeks.
With this approach, teams clarify their product strategy early and test with early adopters to identify the experiences that customers are passionate about. This is the Core Loop of the user's experience and it's a critical step in your product's success.
Create An Experience That Evolves Over Time
Map critical steps in the user's journey to Amy Jo's four-stage model that explores Discovery, Onboarding, Habit Building, and Mastery
Find The Fun In Your Core Loop
Identify long-term engagement by fine-tuning your core loop and learning what delights your customers
Prototype and test your core loop early to accelerate development
Understand why humans are drawn to experiences that allow them to learn, build, and master skills, and how these elements form the foundation of habit building
Connect With Your Super Fans
"Super fans" are early, passionate adopters of a product. Learn how your super fans can offer valuable feedback on rough prototypes
Learn about the theory of Innovation Diffusion, and how it models the spread of innovative disruptions
Build Your Roadmap With Game Thinking
Focus on the core loop to clarify product strategies, engage with super fans, and prototype more successfully
Hold off on onboarding until you've identified your core loop
Turn research into product insights
Entrepreneurs, intrapreneurs, innovators, product developers, and strategists will benefit from this innovative approach that establishes a creative feedback loop with early adopters to get to the heart of a product's appeal to a broader audience.