Ends: Why We Overlook Endings and Why We Shouldn't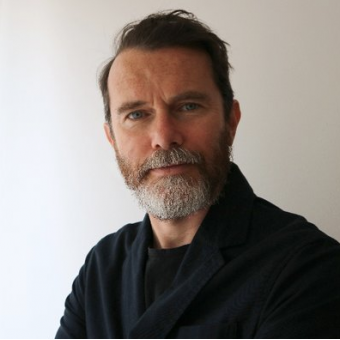 Any consumer experience can be broken down into three experiences: onboarding, usage, and offboarding. Through advertising, marketing, packaging, and more, a lot of time, energy, and resources are dedicated to the onboarding stage. However, the investment and experience management quickly and significantly drops off once the user gets to the usage stage. In pursuit of the next great thing, providers often aim for consumers to leapfrog any meaningful offboarding or conclusion in favor of the next new experience.
In this seminar, "end" expert Joe Macleod takes us through the human history of dealing with the end and provides practical tools to improve our processes in real time and the future.
More than 600 years ago, humans were the maker, the consumer, and controller of their entire experience. Our ancestors understood and were involved in all stages of life and death. The Industrial Revolution, followed by the advent of department stores, advertising to feature a dream narrative, and progressive obsolescence changed everything and quickened our consumerism and expanded our onboarding experience. We became a culture of "new, and improved." And, at the same time, we've become more removed from the end. Whether because of innovations in health and sciences, or the introduction of household conveniences, we have less of an understanding of what happens to what remains.
Our familiarity with new and old influences the way we think about those two stages, too. Onboarding is rich with optimism, excitement, and delight. Offboarding is cluttered with plastic waste. (No one is excited about plastic waste!) So, when at one time endings had a value and vocabulary, they're now overlooked and unwanted.
What a good closure experience looks like
The end is 'consciously connected' to the entire experience and the user's journey.
Strong programs use emotional triggers to drive action in a timely manner.
Brands have considered how users can still feel empowered, even at the end, and have opportunities for action.
The opportunities for brands to own the entire lifecycle from onboarding through offboarding
Understand the truism of "every ending, (can be) a new beginning" and plan accordingly.
Anticipate the challenges of personal offboarding and try to eliminate those for users.
Create opportunities for users to maintain agency of their experience, whether that's controlling the transaction, giving feedback or offering visibility to the process.
Bringing these best practices in creating closure for your team
Changing the end experience doesn't happen accidentally; your team will need to engage in open reflection and audit of what really happens and what your user really experiences.
Design for the end, and plan to offer equally strong experiences on both ends of the journey.
Think of the future, challenge your team to give 5% of your planning time to the user experience of five-years from now.
The underappreciation of "endings" means that at least ⅓ of the overall user experience is not being nurtured and, amongst the competition, by simply deploying some of Macleod's opportunities for "the end" you can differentiate and take the advantage.