Essential UX Techniques for Creating Delightful Products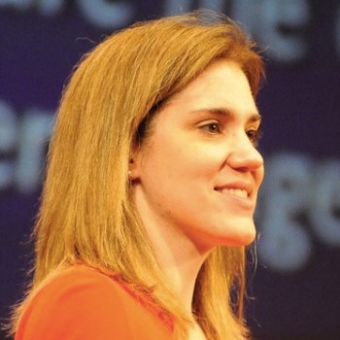 Do you have the right people driving your product decisions? Are you gathering insights that lead to user engagement and delight?
We all want to create products that are the best they can be. We'd like to eliminate all our users' frustrations and have them talking about how delightful their experiences with our products are. In this presentation, Christine Perfetti will share research, design, and organizational best practices that your team can use right away to see tremendous improvements in your product's experience.
Rethink the components of your product
Thinking holistically about the product and not just on the software
Pay attention to the "out-of-box" experience
Discover best practices for involving all stakeholders early in the design process
Talk with stakeholders as users—find their pain points
Conduct usability test pilots with stakeholders
Facilitate teamwork and collaboration on your product team
Send out quick dynamic documents instead of full-blown reports to quickly inform your team
Emphasize communication and trust within your teams for real collaboration
Collect insights to inform your products
Conduct quick research experiments, including 5-second tests and comprehension tests that will help you vet product concepts and designs
Create a journey map and focus on problem areas
Christine Perfetti picked up on these approaches, refined them, and started using them in her daily work at leading companies like Acquia and Carbonite. Not only has she built successful design teams who've created business-changing products, but she's transformed a design team from a siloed group into collaborative partners. Her ability to bridge gaps and fuse product management with engineering will be evident in this talk.