Mapping Your Success with Objectives and Key Results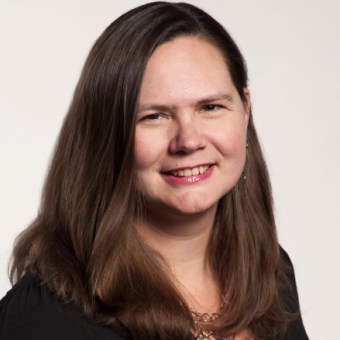 You can fail from lack of trying or you can fail trying to make big things happen. When failures come with hard work and learning—they're the kind worth celebrating. If you believe change is possible, then Christina's seminar is for you.
Christina Wodtke has been using Objectives and Key Results (OKRs) to build teams that enjoy a shared purpose and phenomenal success.
OKRs consist of bold objectives (your team's mission) and the key results (measurable actions) it takes to reach them. It's a technique designed to tackle and realize goals in a methodical way, leaving nothing to chance. OKRs delight both creatives and data driven types.
Commit to bold objectives and key results
Know why they're useful
Understand why they're challenging
Fine-tune your objectives with wins and fails
Stay on track with regular check-ins
Recognize the beauty of a "good fail."
Establish a pace for measuring and tweaking results
Set metrics that prove success
Adjust for blocks and celebrate wins
Cascade objectives and key results throughout your organization
Build strong, committed, winning teams with OKRs
See how OKRs support and protect what really matters
Attend this seminar if you want to:
Inspire teams with ambitious goals
Foster effort and continuous learning
Create a culture of accountability with powerful results
Objectives and Key Results is a system that causes little disruption and has a huge positive impact. OKRs were developed by Intel and adopted by Google, and are currently utilized by a growing number of successful Silicon Valley companies. It's your turn!
____________________________________________________________________________
Discussion Prompts for Your Team:
What would be one qualitative objective for us to work toward next quarter?
Name some key results that would show we made our objective. (Make sure they are all results and not tasks.)
Narrow these results down to the three best.
What tasks do we need to do to meet each result?
What else do we need to monitor to make sure we are keeping up with the health of our organization while we strive to complete our objective?